Win up to 30+ eBooks in the
Authors' Billboard Giveaway!
(2) Grand Prize "Gift Baskets" of ALL eBooks! (30) Winners of Individual eBooks (randomly selected titles) Use the social media icons on the left side of the screen to share with your friends! Read more about these authors and books below! Many are available free to read now through KU!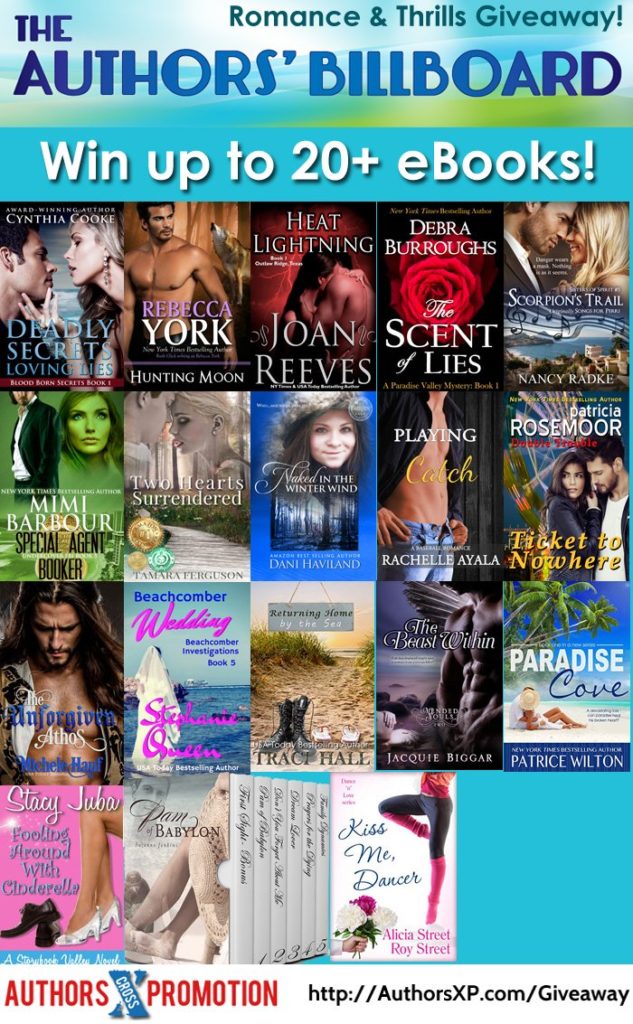 Enter Giveaway