Coming May 24, 2016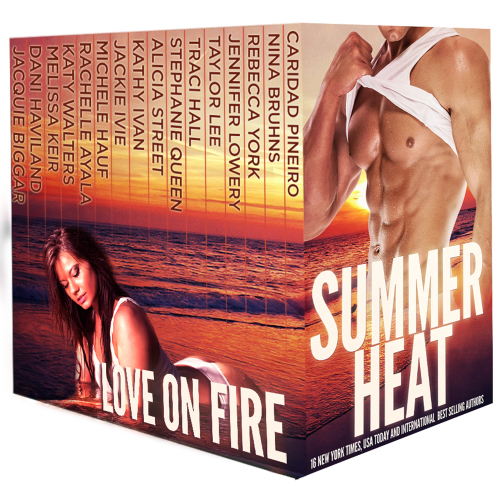 16 All New Contemporary Romances
NY Times, USA Today, and International Bestselling Authors.
These sexy summer time books are Guaranteed to make your blood run hot. Passion, steamy nights, excitement, and suspense. Something to suit every reader's taste. Grab a cool drink (you'll need it!), find a hammock, and curl up for an unforgettable escape.
Pre-order Summer Heat: Love on Fire
NOW! Click below!:
http://bit.ly/SuHA Amazon US
http://bit.ly/SuHAK Amazon UK
http://bit.ly/1VIZ7qJ B&N
http://bit.ly/1XPUCvS Kobo
SPECIALS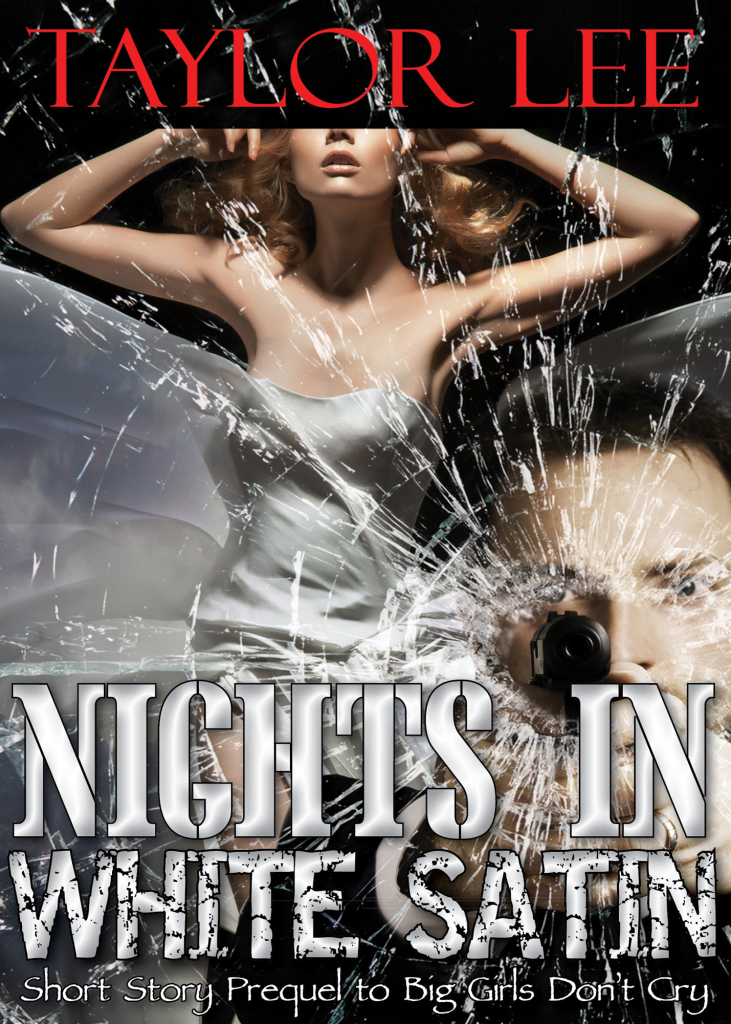 Nights in White Satin, Prequel. FREE on Author's Billboard April 29 – May 5
Nights in White Satin…Prequel: "Four Sexy undercover CID Agents and an unforgettable female agent, who kicks butt with the best of them, set the stage for the Blonde Barracuda Collection."
A GREAT 8,000 word short story prequel to the Bestselling Sizzling Romantic Suspense "Big Girls Don't Cry". (Can be read before or after Big Girls Don't Cry")
Meet the men of the Blonde Barracuda Series: Jake, Brady, Clint and Anthony joined by an unforgettable undercover agent, U.S. Army Captain Tiffany Anderson. Makes you proud of the men AND women in uniform.
The Four Sexy undercover Agents from Big Girls Don't Cry
Add an unforgettable female agent who kicks butt with the best of them
Together they bust an Army Colonel who uses his honored position to operate an international sex auction ring.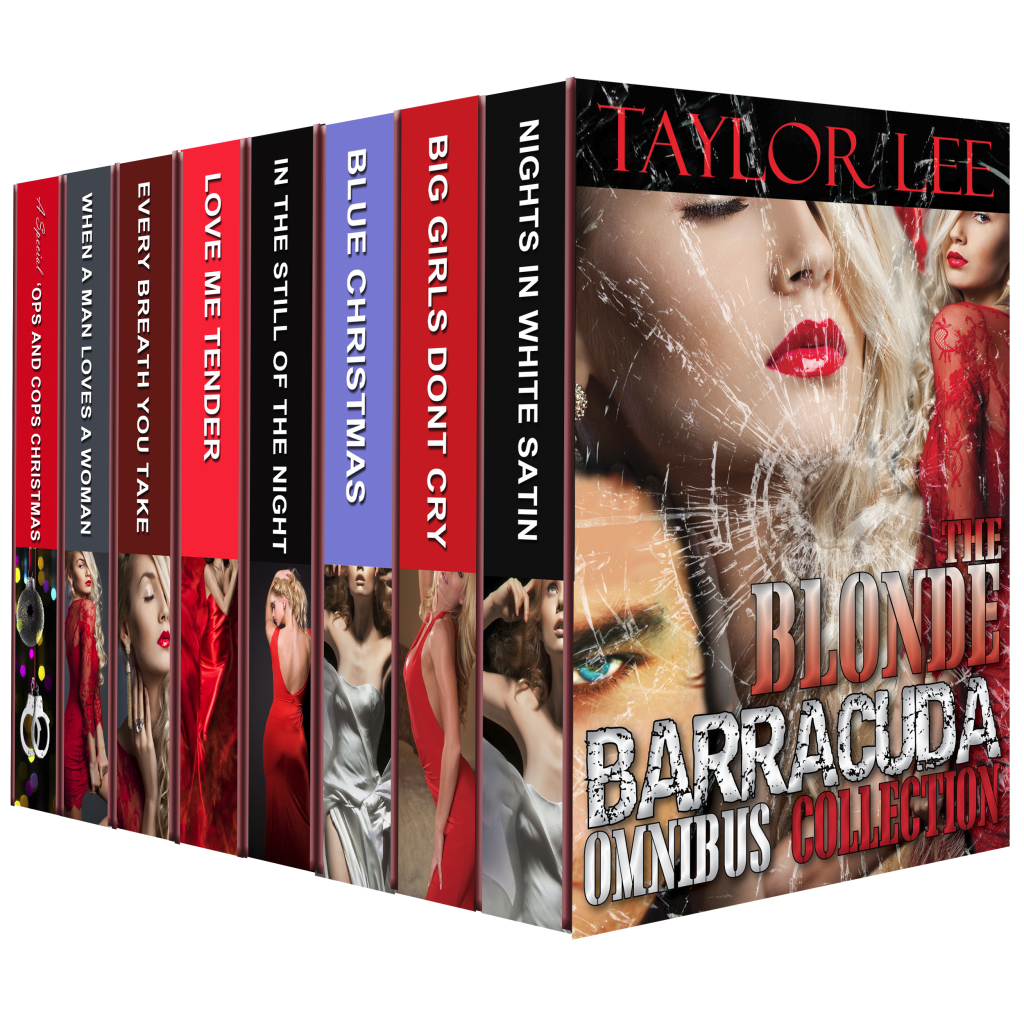 Blonde Barracuda Omnibus Collection
COUNTDOWN: April 29-May 5
Sizzling Romantic Suspense at its best! As the danger rages, their passions flare!"
The blonde-haired beauty hits the streets to find her brother's killer. In the sleazy cesspool of drug dealers, strippers and pimps, she closes in on the killer. But he's out to get her before she gets him."
An edgy mystery thriller with pulse pounding action and steamy romance. Unforgettable characters that will capture your heart.
OVERVIEW
They call her the Blonde Barracuda
The press loves her, the politicians fear her and the mob is out to kill her
The world's sexiest special agents go after the evil men running the infamous sex trade
STAY UP TO DATE!
Subscribe to Taylor Lee's Newsletter to receive exclusive offers and notifications about her latest books and promotions!