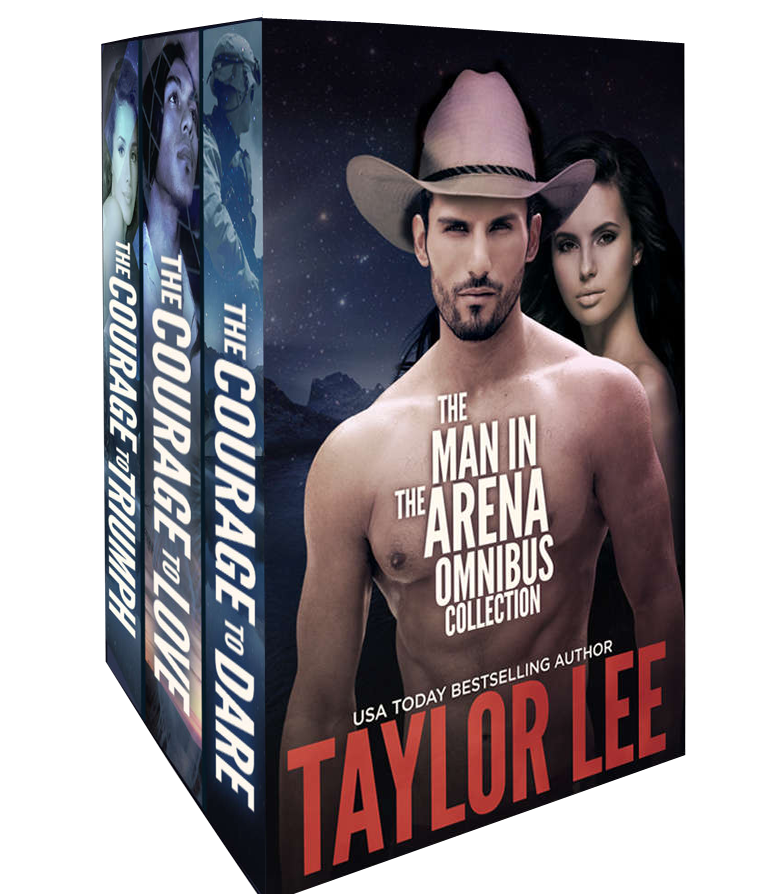 COUNTDOWN SPECIAL
Jan. 13 - 19
The Man in the Arena Omnibus Collection
Sizzling HOT Romantic Suspense
Three full-length novels:
USA Today best-selling author Taylor Lee does it again!  A tribute to the Teddy Roosevelt quote—The Man In the Arena, Taylor Lee introduces her most challenging and complicated hero yet.  Luke Lang is gravely injured and wracked with guilt.  But he refuses to let the beautiful doctor help him.  While he shoves the 'Doctor' away, he can't stop wanting the woman.
Courage to Dare
The sole survivor of a special ops mission he led, the grievously injured commander goes back to Northern Minnesota trying to find a reason to live--other than drinking himself to death
Not a good option for the newly elected Sheriff of a busy county…
She's a medical doctor from India. He dismisses her traditional methods as quackery.  But as much as he tries, he can't dismiss her.
Courage to Love
  I didn't think any book could be as riveting as The Courage to Dare.  I was wrong!  The sequel, The Courage to Love, upped the ante even higher!  Pulse pounding action and steamy romance. A cast of unforgettable characters that will capture your heart. Talk about a page turner!  Action Junkie
Ava refuses to share her painful secret driving a formidable wedge between herself and Luke.
The handsome Native American healer is kind, thoughtful and unassuming. Quite a contrast to the commanding, arrogant Sheriff.
A gruesome hate crime turns the love triangle upside down.
Courage to Triumph.
 This is an astonishing conclusion to a stunning series. I've read every book that Taylor Lee has written.  Luke Lang may be her best hero yet—and that is saying something.  Arrogant, troubled, commanding–what more could you ask for in a memorable hero?  J. John Reviews
The White Supremacist haters are determined to get their real targets this time, the lovely East Indian doctor and the arrogant Sheriff who's beaten them one time too many.
Ava has to decide. Does she have the courage to love a man as demanding and troubled as Luke?
While Luke faces his biggest challenge yet. Does he have the courage to triumph?
Love Kaylea Cross's heart pounding romantic military thrillers? Lisa Jackson's red-hot romance? Maya Banks's sexy heroes, feisty heroines and high adrenaline action? Snatch up The Man in the Arena and prepare to be addicted.
BE WARNED: The language is tough, the violence extreme, the sex is explicit
Special Countdown Pricing (Usually priced at $4.99)
Fri:  Jan.  13  $0.99
Sat:  Jan. 14   $1.99
Mon: Jan. 16  $2.99
Tues.  Jan. 17 $3.99
Thurs: Jan 19 Back to Original Price: $4.99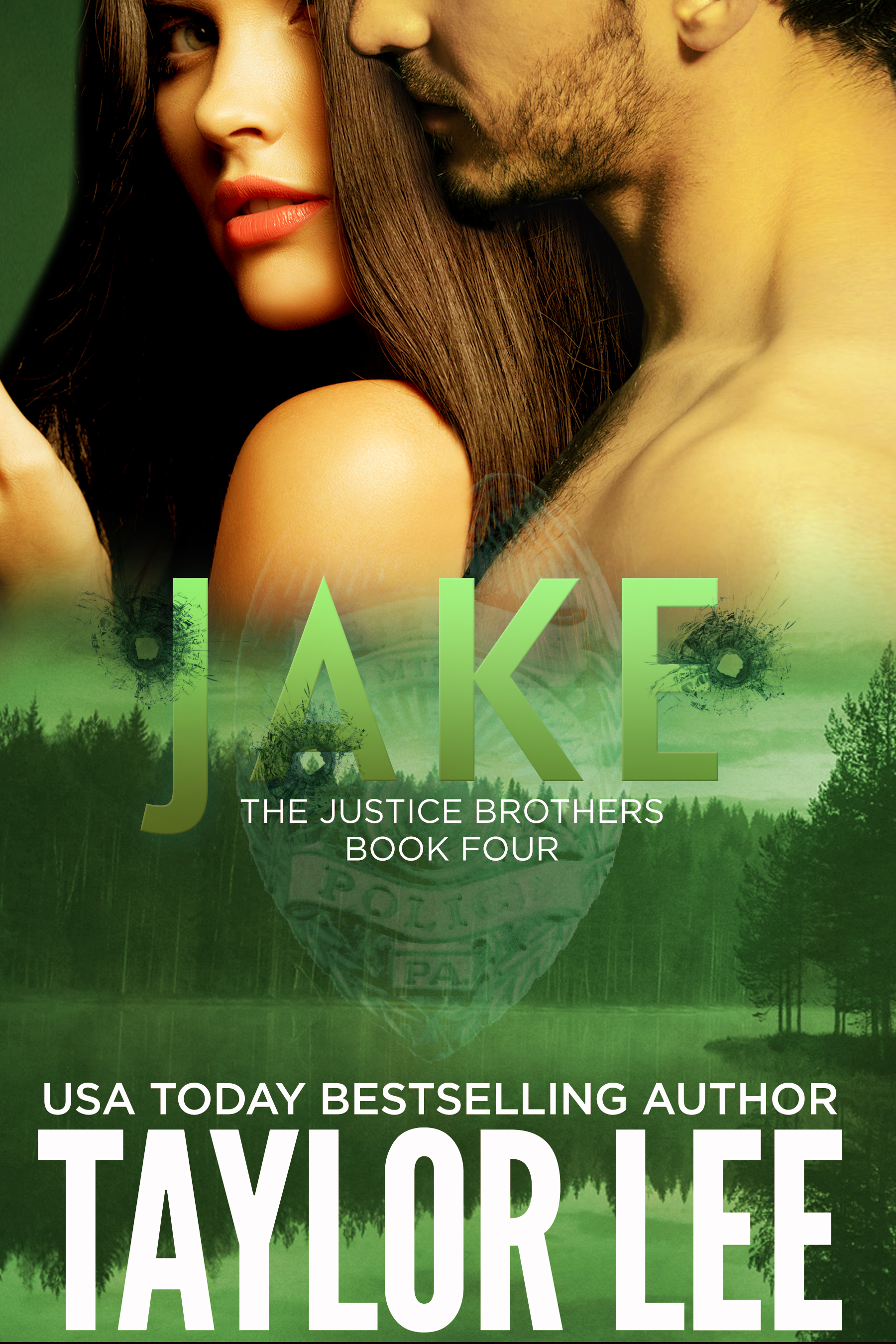 Great News!  Taylor Lee's
JAKE
Book 4
The Justice Brothers Series
Is LIVE
 0.99 cents
For a Limited Time Only
 Praise for JAKE…
"USA Today best-selling author Taylor Lee does it again! Jake, Book 4 in Lee's provocative new series, The Justice Brothers.  The Justice Brothers are dedicated to stamping out injustice in whatever form it appears.  The four powerful men are as well known for heating up the sheets as they are for keeping the peace makes for some very interesting reading."
Jake, Book 4, The Justice Brothers Series
The new Tribal Police Chief, determined to go-it-alone, is as brazen as she is beautiful
The sophisticated Commander of the DPD, is the acknowledged law enforcement leader in the state--and the one Justice Brother no woman has been able to snare
The murder of a young Native girl threatens their professional relationship and puts their passionate love affair in the crosshairs
Together they discover that Justice—like Love-- isn't always fair or
WARNING: Romance so HOT it singes the pages. HOT, tough, explicit. Not for the faint at heart. Definitely bring a fan!