Happy Birthday to Me! Yes today is my birthday and I am excited to celebrate year number 73! I am a freak about birthdays. I love them and I make a point of celebrating them. They are important landmarks. I have to tell you, I have a terrific life. I have three beautiful daughters who have been enriching my life since they were born. I'm also blessed with four not-to-believed grandsons who make me an extremely proud Mimi. Nearly three years ago I met my best friend and lover, who happens to be 78 years old. To give you an idea of how sensational he is, he treated me to a long birthday weekend in Sedona, AZ, the mystical land of red rocks and breathtaking vistas. We hiked in extraordinary canyons, went on a wine tour, and ate in amazing restaurants.
Day to day, I am an exercise addict and run six miles a day. I write a minimum of 2500 words a day and have a wonderful group of author friends who inspire me to do what I love to do in an industry that is ever changing and not always to our benefit. I write sexy books that my Treasured Team of readers tell me that they love and can't wait for me to publish my next book. All in all I have a great life.
Which doesn't mean that I haven't dealt with challenging issues, some small and some pretty darn big. That's another important reason to celebrate birthdays. We get to look back at a year that, in my case, is filled with joy, but also with challenges. My youngest daughter who was an "old soul" the day she was born has a wonderful way of looking at the past. Rather than trying to pretend that the hard stuff didn't happen, she works on clearing past regrets and energy with a wise mantra which I say repeatedly when thinking about a tough issue. She says, "Because things are always working out for me, I know that good came from that experience to lead me to where I am today." Wise words, wise woman.
In addition, when looking at the past, I like to turn to one of my favorite philosophers, Bob Dylan. The master sums up his view of his past in one of my favorite songs. He excuses and puts the past in perspective when he chides himself…. "Ah, but I was so much older then, I'm younger than that now." More wise words. I cherish them. I wish you a gloriously Happy Birthday when your special day arrives.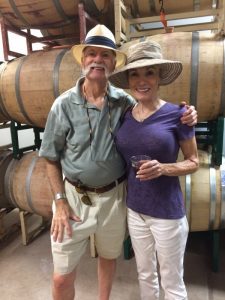 PRE-ORDER YOUR COPY NOW

Now Live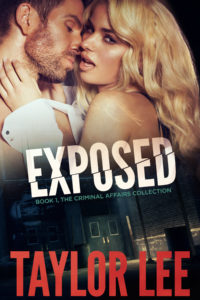 ORDER NOW
EXPOSED: The Prequel Novella in USA Today best-selling author Taylor Lee's Sizzling Hot Detective Series, The Criminal Affairs Collection.
•A renegade police officer infiltrates a dangerous cartel intending to take down its leader.
•Little does she know that the handsome Drug Lord is a special operative hotshot heading up a mission two years in the making.
•Learning who the outrageous woman is, the undercover commander does the only thing he can to protect the mission, and her. He claims her for his own.
Have you order your copy of these amazing boxsets?
Rebels, Rogues, and Romantics

Order Now
Dangerous Encounters: Love on the Edge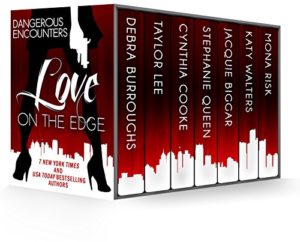 Order Now
Book Bites 8