NEW RELEASE
THANK YOU!!!


We would like to send a big thank you to everyone who ordered Summer Heat: Love On Fire.  We are also thankful to the people who made it to the Facebook Release party of the book and congratulations to all our winners of the different giveaways that were created by our authors.
If you didn't get a chance to buy the e-book the link to order it is on the side.

ORDER
YOUR COPY
TODAY
THANK YOU!!!
 To all the bloggers out there for mentioning Summer Heat: Love on Fire on their blogs!! We appreciate it very much!  Here are a list of bloggers Summer Heat: Love On Fire was mentioned in.
EskieMama Reads
It's All About the Romance
I Heart YA Books
Em & M Books
Jen's Reading Obsession
Book-Lover book blog
Just the Write Stuff
Southern Yankee Book Reviews
Stormy Night Reviewing & Bloggin
Here is what I read
Trina's Tantilising Tidbits
Evermore Books
Read Review Repeat
Fundinmental
Reading Drinking and Relaxing
Danielle's Domain
Tea Time and Books
Warrior Woman Winmill
J.C. Clark
NEW RELEASE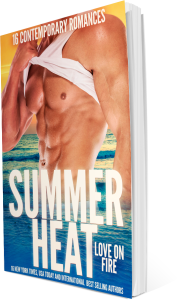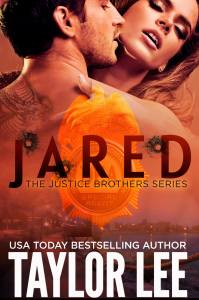 SUMMER HEAT - LOVE ON FIRE
PRESENTS
JARED (The Justice Brother Series) by Author Taylor Lee
Release Date : May 24th 2016
Excerpt:
Hailey Michels snagged a gasping breath, praying the sharp intake wasn't audible. It was bad enough that her heart was a staccato drumstick beating against a tightly strung snare drum. Surely he could hear it; but the tall shadowy figure standing less than twenty yards in front of her didn't look her way. She could only hope the misty hangover from the pelting rain that had drenched her and the woods around them gave her cover. Hailey cautiously leaned back against the towering Norway pine. Grateful for the huge trunk that was nearly as wide as she was, Hailey dug her boot heels into the wet ground, praying for purchase on the slippery leaf-strewn path.
ORDER
YOUR COPY
TODAY
Summer Heat - Love On Fire Cook Book
Let the authors of Summer Heat tempt you with some mouth-watering recipes. Bacon-Wrapped Dates Stuffed with Pistachios, Decadent French Toast, Marinated Steak, Devil's Food Cake, Beer-Steamed Mussels, Baked Apple with Custard Sauce, White Chocolate Cherry Scones. These are just a few of the wonderful dishes you'll find in this unique cookbook. Each is linked to a novella in Summer Heat, a collection of sixteen sexy romances by New York Times, USA Today and other Bestselling Authors. The food is great, and each recipe will whet your appetite for one of the stories in the boxed set by giving you insights into the life of the author's hero and/or heroine. So enjoy the fabulous food along with the outstanding prose from a seasoned group of authors.
Get your FREE copy of this delectably, delicious FREE collection of Hot, Sexy recipes!!!
SUMMER HEAT- LOVE ON FIRE AUTHORS
MEET THE AUTHORS OF SUMMER HEAT-LOVE ON FIRE BOX SET.
NEXT TO THEIR PHOTO IS ALSO THE BOOK THEY WROTE FOR THE SET.