Greetings Friends:
YEA!  I've decided Fall is my favorite time of the year.  (At least until winter arrives…) Football, Harvest moon, Kids back in school-at least until Fall Break…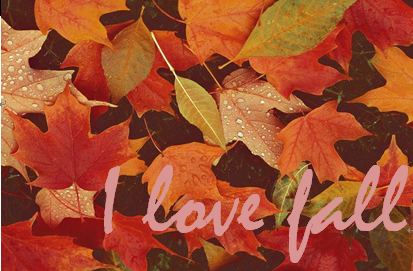 To celebrate the coming of the turning leaves, I'm featuring one of my favorite Collections: The Red Rock OMNIBUS COLLECTION
In the event you haven't read it, you are missing a treat.  To entice you, I'm running the first book in the series Red Rock Rises for FREE from Oct. 16-Oct.20.  You can't beat that price.
SNAG IT HERE BEFORE THE PRICE GOES UP!
And if that wasn't enough I'm running The Red Rock OMNIBUS COLLECTION in an Amazon Countdown Promotion from Oct. 15 – Oct 20.  The entire Collection will start at .99 on Oct. 15 and increase a dollar a day until it reaches its regular price of $6.99 (WHICH BY THE WAY IS A STEAL!) on October 19.
Click here to take advantage of the countdown!
Hope you'll take advantage of these offers.  I love making my books available for my Treasured readers. BTW if you've already read and enjoyed Red Rock, they make great gifts for readers who love Sexy Romantic Suspense!
Best!
Taylor
Want to receive a $25 Gift Card?
 STEP 1: Read the question below:
WHAT DO YOU LOVE (OR HATE☺) ABOUT FALL?? 
STEP 2: CLICK HERE to post your answer in a comment on my Facebook post.
---
I'll publish the best answers on Facebook and best a $25 Gift Card.
 ————
Here's a snapshot of the The Red Rock OMNIBUS COLLECTION
"Code Name: Red Rock"…Prequel: Major Jesse O'Donnell aka Red Rock has won every commendation possible.  A crack undercover agent, she's accustomed to beating off the amorous advances of unscrupulous men.  Until she runs into her commanding officer.
"Red Rock Rises"…Book 1: Jesse is convinced that every man she meets sees only her red hair and bodacious come hither body. Too late, she learns that the powerful Police Chief doesn't fit the mold. Before she can ramp up her defenses, he breaks through her carefully constructed barriers and makes a beeline to her heart."
"Red Rock's Revenge"…Book 2: Determined to launch her strategic security company, Jesse's first client is a handsome U. S. Senatorial candidate. The sexy Police Chief has his hands full preventing a double homicide—one of the intended victims is none other than Red Rock, his fiery redheaded lover.
"Red Rock's Rebel"…Bridge Novella: Thrilled that Jesse trusts her with her first solo job at Red Rock Inc., Carina Esperanza is nearly killed when a hideous secret from her past surfaces.  Worse, she's convinced that when the man of her dreams learns her ugly past, she'll lose him forever.
"Red Rock's Redemption"…Book 3:  Jesse captures her biggest client ever–the dashing and powerful financial superstar, Dirk Renault. Accustomed to taking whatever interests him at the moment. Unfortunately for them both, Renault decides he wants Jesse.  Murder on Jesse's watch puts more than the victim at risk.  It threatens Jesse and Dameon's relationship almost to the breaking point.   
"Red Rock Rules"…Short Story Finale: Dameon pledged that Jesse's commanding officer, the despicable man who assaulted her and was responsible for her having to leave the army was a dead man walking. Know that you can take Dameon aka Wolf at his word. Finally freed from the ugliness of the past Dameon takes on his biggest challenge yet.  Convincing Jesse to marry him.